Gift Set/Bundles
70cl/36.5% ABV Teichenne SA, SpainA Unique Gift!A Spanish Premium Brandy in the shape of Napoleon Bonaparte and comes in a Gift Box! A most unique gift to your love ones, friends or relatives wh..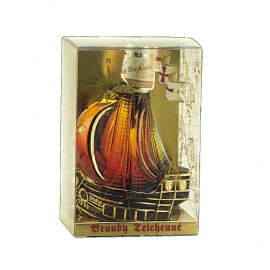 70cl/38% Teichenne SA, SpainA Unique Gift For Boat Lovers!A beautifully sculpted bottle that contains Spanish brandy. Smooth and fruity, this is not only a talking point in your bar but a pleasu..
This unique Valentine's Day Bundle consists of1 bottle Diva Diamond Sand and Gem Filtered Premium Vodka &1 bottle Bollinger Rose BrutHave a romantic evening sharing the vodka & champ..