Hands On Popiah! Eat At My Kitchen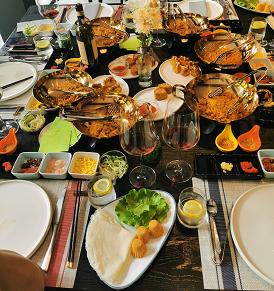 Hands On Popiah Lunch
Eat At My Kitchen 8D Dempsey Road #01-01A 10th April 2021
A rare occasion for Millie's. We invited a few friends (Alex, Ava, Daniel and June)
to try out this event! We understand from Lynn (co-founder) that is event is back due to popular demand. Their customers just loved it!
It was a big spread. Individual serving of a wide variety of popiah ingredients, deep fried prawn dumplings and prawn rolls with five spices.
Now we now that popiah wrapping can become an excellent social activity! It's fun and creative!