Martell LO HEI Pairing Dinner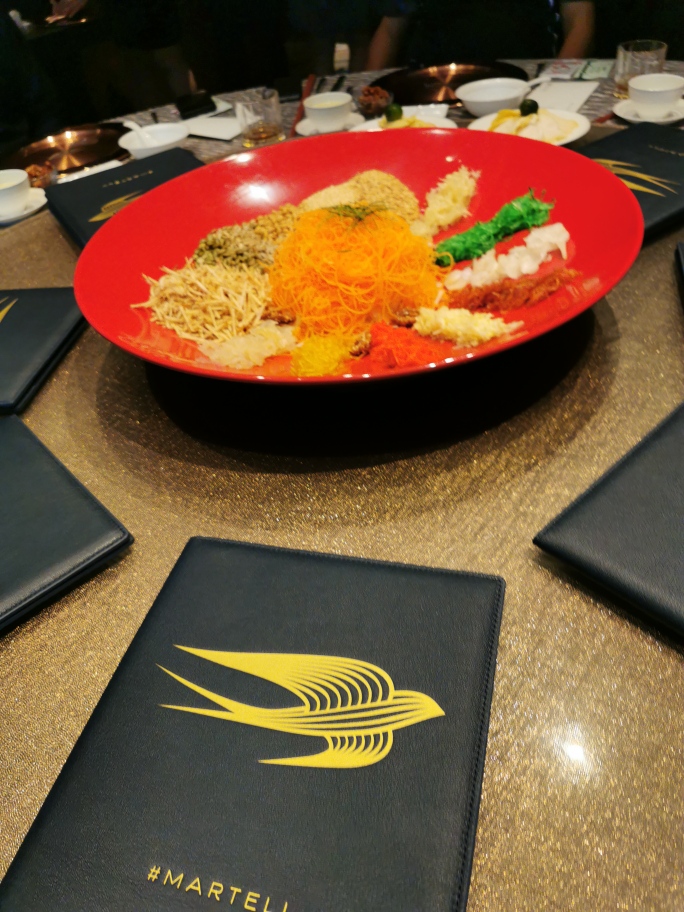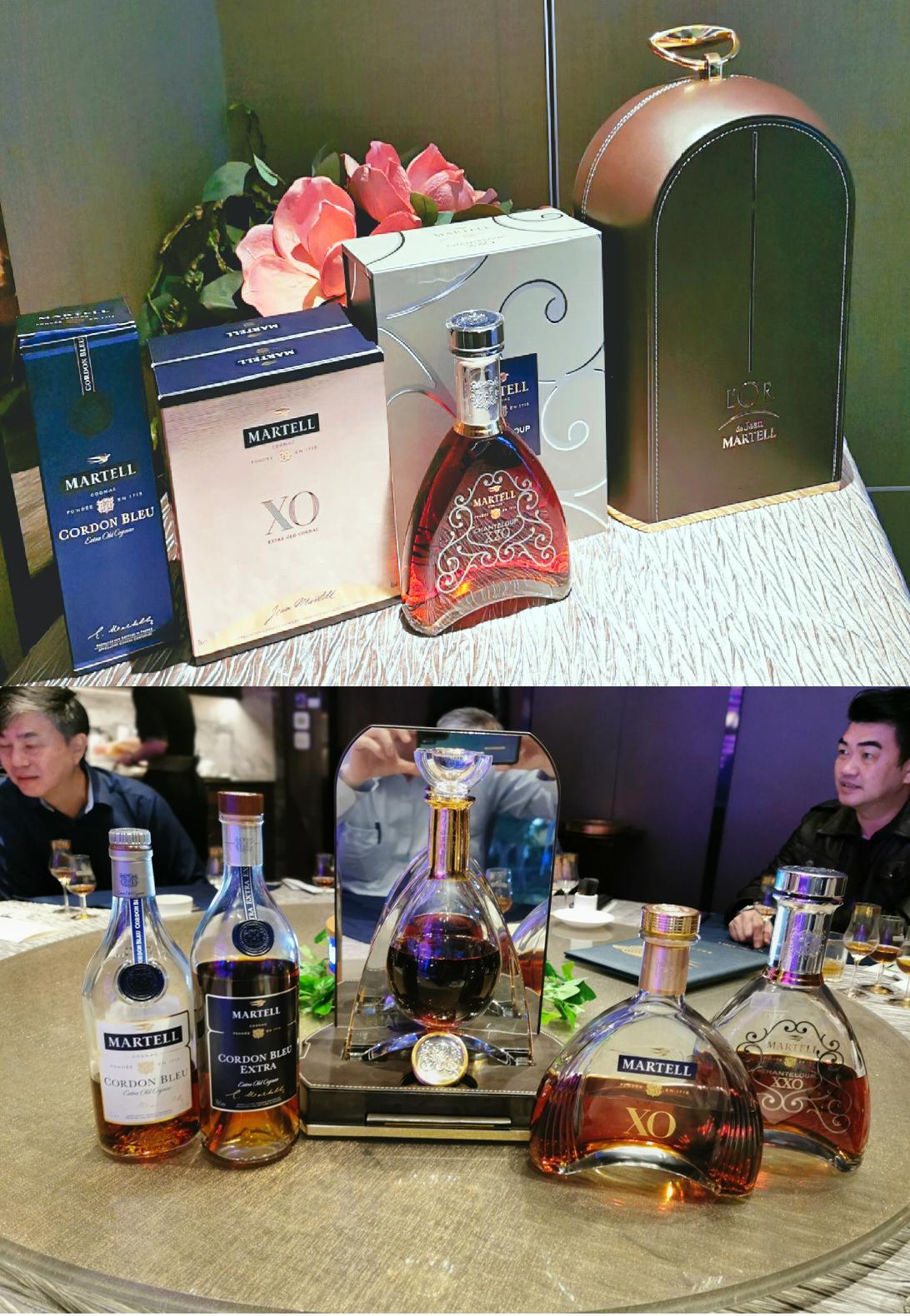 Taste Paradise, Ion Orchard
28 Jan 2021 is a night to remember!
Millie's was invited to organise a cognac tasting and pairing Lo Hei Dinner by Pernod Ricard. A private room dinner of 7 ( Pierre from Pernod Ricard and 7 from Millie's and asscociates).
We tasted 5 bottles of cognacs - Martell Cordon Bleu, Martell Cordon Blue Extra, Martell XO, Martell Chanteloup XXO as well as the Martell L'or de Jean (centre and most expensive).
Martell Cordon Bleu
paired with Prosperity Abalone Yu Sheng, Fish Maw in supreme broth and Steamed Marble Goby.
Martell XO
paired with Braised 5-Head Abalone with mushrooms, Crispy Roasted Duck and Stir-Fried Truffle Scallop.
Martell Chanteloup XXO
paired with Stewed Ee-Fu Noodle with Boston Lobster, Double-Boiled Bird's Nest and Steamed Nian Gao topped with Coconut Crumbs.
Dinner was super and ended with a gift for everyone! Never had so many cognacs in one go!
Good Food, Excellent Service and Fantastic Cognacs!